In 2017, I traded the courtroom for the classroom. I co-founded Think Teach Academy, poured my heart and soul into building it into the institution it is today and the rest as they say is history.
While I was not the first lawyer to leave the legal profession and most definitely would not be the last, I still always get asked why I chose to turn my back on a noble profession and a lucrative career and whether I had ever regretted my decision.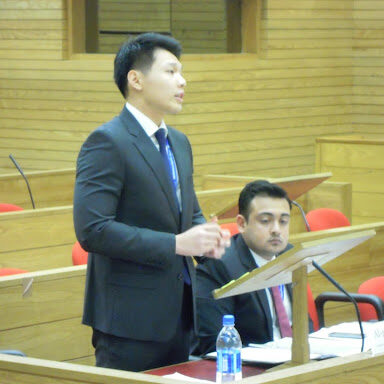 The short answer is no. Not once have I ever regretted becoming a teacher and a business owner. I also never regretted my decision to read law at both the undergraduate and postgraduate levels. What I had gotten out of two law degrees is a much more disciplined and sharpened mind. The pursuit of a law degree is an arduous process but survive it and you will be abundantly enriched. After being tested and trained with years of mental gymnastics, I can only tell you how much more critical and clearer you will start seeing the world. The challenge is worth taking regardless of what you decide to do with a law degree (and there is a lot apart from practising as a lawyer that you can do with it!).
As to why I chose to leave the law profession, it was not because of the notoriously long working hours. If anything, I thoroughly enjoyed working as a lawyer. No doubt it was at times tortuously tiring but the camaraderie in the office among colleagues made the pain bearable. I left the law for three reasons completely unrelated to my experience reading law or working as a lawyer. First, I was keenly interested in education. Second, I wanted to revolutionise education and empower students with bolder and smarter learning techniques. Third, I knew I had what it took to be a marvelous teacher and role model, if not the best. And for the avoidance of any doubt, teaching is as noble a profession as lawyering so on the noble profession front, I never saw a difference.
Many people know of Awfully Chocolate. Who wouldn't? They have shops mushrooming all over Singapore and China. Despite their accomplishments, not many people know that Awfully Chocolate was founded by a former lawyer as well. In fact, Awfully Chocolate's founder, Lyn Lee, is a lawyer-turned-pastry chef. Drawing inspiration from her example, I wanted to do to education what Lyn had done to the humble chocolate cake. She elevated it and made what was already a delectable treat even better. She made Awfully Chocolate a household brand and its chocolate cake the go-to cake for virtually every special occasion.
Just like Lyn, I left the legal profession so that I could make something better. In my case, that something was how students learn. Many students were not learning the right way. They were not understanding what they were learning and not appreciating why they were learning. I wanted to change that. I wanted to form a team to research best practices for learning and teaching. The aim was to develop a set of techniques and protocols for teachers to teach smart and students to think smart. I was clear of my vision. The only piece missing was the actual vessel to materialise what I had conceptualised.
Founding an education academy was a very easy decision for me because I was sure about what I wanted to do. It was even easier because I was blessed that I had a long-time friend who shared the same vision, belief and principles as I. That friend was Shou Yee and he is of course the other co-founder of Think Teach.
If he was asked, I have full confidence that he too would say that he is proud of what Think Teach stands and is known for today. Our education philosophy of teaching and thinking smart forms our identity and will continue to undergird Think Teach. Everything we do is to enrich and empower our students to reach greater heights. Everything we do has to always be smarter. It has to always be better.
Perhaps this is the lawyer in me talking? After all, lawyers always have the best interest of their clients at heart. They toil and do everything in their power to help their clients win and succeed. The same applies to what we do at Think Teach. The only difference is that our clients are not multi-millionaires or multinationals. Our clients are worth more. They are children – our future leaders and the thinkers of tomorrow.
---
This article was proudly written for you by the Think Teach Team. Every year, we impact over a thousand students and empower them with our smart techniques to achieve exam excellence in their school exams as well as the PSLE. We want your child to be our next success story!