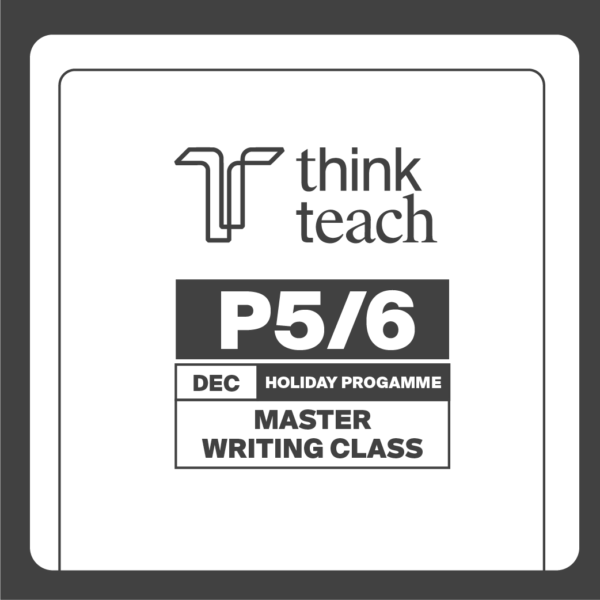 P5&6 Master Writing December Holiday Programme (2024 cohort)
$275.40 – $324.00
Our December Holiday Programme is designed to give our P3 to P6 students (2024 cohort) a headstart for the fresh academic year in 2023. Our weekly lessons over 4 weeks place strategic focus on important exam areas to equip your child with the necessary skills and techniques to tackle crucial exam components with ease in 2024!
The focus of these four lessons are on laying a solid foundation for narrative writing. Through the lessons, your child will not only grasp effective strategies for tackling PSLE compositions but also refine their writing and planning abilities. Your child will also be exposed to flexible storylines and learn how to write beautiful compositions using our signature One Storyline Approach. Expect your child to learn about the formation of topic and picture sentences to write high scoring English compositions. Your child will also pick up effective vocabulary phrases to elevate their English compositions and be exposed to current affairs to infuse authenticity to their stories, linking their classroom learning to real world events. 
Note: Existing TTA students need not enrol for this programme as it is part of the Foundation Block weekly lessons conducted between Monday and 20 Nov and Sun 17 Dec.